Polvere Nitraflex (amarena), 10.6 oz (300 g) Bottiglia
41522
This is a carousel with one large image and a track of thumbnails below. Select any of the image buttons to change the main image above.
Polvere Nitraflex (amarena), 10.6 oz (300 g) Bottiglia
41522
Formato:
1 | 10.6 oz (300 g) Bottiglia
- Disponibile
Maggiori informazioni
Informazioni sugli integratori
Dimensioni porzione:

1 Scoop (9.9 g)

Porzioni per contenitore:

30
product

Quantità
Per porzione
% dose
giornaliera
(DV)
Calories
5 Quantità
Per porzione
Niacin
25 mgQuantità
Per porzione
156 %

Daily Value

Sodium
85 mgQuantità
Per porzione
4 %

Daily Value

Nitraflex Proprieceutical Blend

Vasoactive Arginase-Regulating NO Precursor Complex: L-Citrulline, Alpha Silicate Inositol (as Nitrosigine), Resveratrol, Pterostilbene; Acute Energy, Focus, Intensity, Neuromodulating, Endurance Complex: Beta-Alanine, Tyrosine, Caffeine Anhydrous, DMAE Bitartrate, L-Theanine, Raulwolfia Vomitoria Root Extract; Clinically-Studied Testosterone-Enhancing Complex: Boron Citrate (200 mg)

6521 mgQuantità
Per porzione
‡

Daily Value
Altri ingredienti:
Citric Acid, Malic Acid, Calcium Silicate, Sodium Bicarbonate, Natural Flavor, Sucralose, Natural Sweetener Blend (Erythritol, Oligosaccharides, Natural Flavors).

Contains 325 mg Caffeine Anhydrous.
Istruzioni:
Training Days:
Day 1: Begin by assessing your tolerance with half a serving of NITRAFLEX® mixed with 6oz of cold water. Days 2 and beyond: Depending on tolerance, mix 1 serving (1 scoop) of Nitraflex® with 10oz of cold water and consume within 30 minutes before working out.

Non-Training Days:
Take 1 serving (1 scoop) upon arising in the morning or before any physical activity. Do not take more than 1 serving in a single 24-hour period. Do not take within five hours of bedtime.

Special Times of Use (Take 1 Serving):
Take before martial arts
Take before powerlifting meets
Take before long distance runs or intense cardio sessions
Take before any type of weight training
Take before competitive sports
Take anytime extreme energy/focus is needed

WARNING: Do not take more than 1 scoop per serving.
Reclami:
Contains 325 mg Caffeine Anhydrous. Creatine Free. No Artificial Colors or Dyes.
AVVERTENZA:
†These statements have not been evaluated by the Food and Drug Administration. This product is not intended to diagnose, treat, cure or prevent any disease.

This product is strictly intended for use by healthy persons 18 years of age or older. Each serving (1 scoop) contains 325 mg of caffeine. Do not combine with other caffeine or stimulant-containing products. Do not use if you are pregnant, nursing or trying to become pregnant. Do not use if you are currently unaware of your health status or if you have a medical condition including but not limited to heart, liver, kidney, or thyroid disease, psychiatric or epileptic disorders, high or low blood pressure, cardiac arrhythmia, recurrent headaches, enlarged prostate or glaucoma. Do not use if you are taking prescription or non-prescription medication of any kind including but not limited to MAO inhibitors, anti-depressants, aspirin or non-steroidal anti-inflammatory drugs. Do not use if you are prone to overheating or dehydration. After 8 weeks of use, take 1 week off before resuming use. Discontinue at least 2 weeks prior to surgery or if you experience rapid heartbeat, dizziness, severe headache or shortness of breath. KEEP OUT OF THE REACH OF CHILDREN.
La passione per la qualità di PipingRock è comprovata dai test analitici avanzati effettuati in sede
PipingRock garantisce la massima qualità perché i nostri integratori sono sviluppati, prodotti e testati nei nostri laboratori all'avanguardia.

Non OGM
La salute è la prima priorità di PipingRock. Gli organismi geneticamente modificati (OGM) sono presenti in numerosi integratori alimentari, nonostante non siano ancora considerati sicuri per l'assunzione a lungo termine. PipingRock si impegna a offrire un'ampia gamma di prodotti non OGM, per garantire la massima qualità senza la presenza di modificazioni genetiche.
Soddisfazione garantita al 100%
Garantiamo la qualità dei nostri prodotti. Se per qualsiasi motivo non sei soddisfatto del nostri prodotti, ti rimborseremo integralmente ai sensi della nostra politica sui resi.
Polvere Nitraflex (amarena), 10.6 oz (300 g) Bottiglia
41522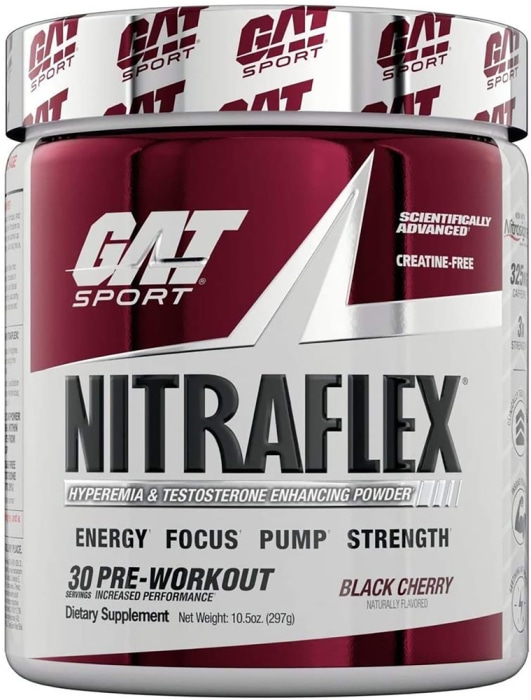 Polvere Nitraflex (amarena), 10.6 oz (300 g) Bottiglia
41522
Formato:
1 | 10.6 oz (300 g) Bottiglia
- Disponibile
PipingRock.com
Valutazioni e recensioni
(0)
0
0 Recensioni dei clienti